The Ultimate Healing by Repairing Damaged Tissue with Your Own Stem Cells
N2Clinic offers stem cell therapy using adipose tissue-derived stem cells. In this treatment, stem cells are cultured from a small amount of your own abdominal fat and administered through an intravenous drip or local injection. The administered stem cells travel through the body and gather at the part where repair is needed, repairing and regenerating the tissue. This is a regenerative medicine that repairs damaged and aged tissues.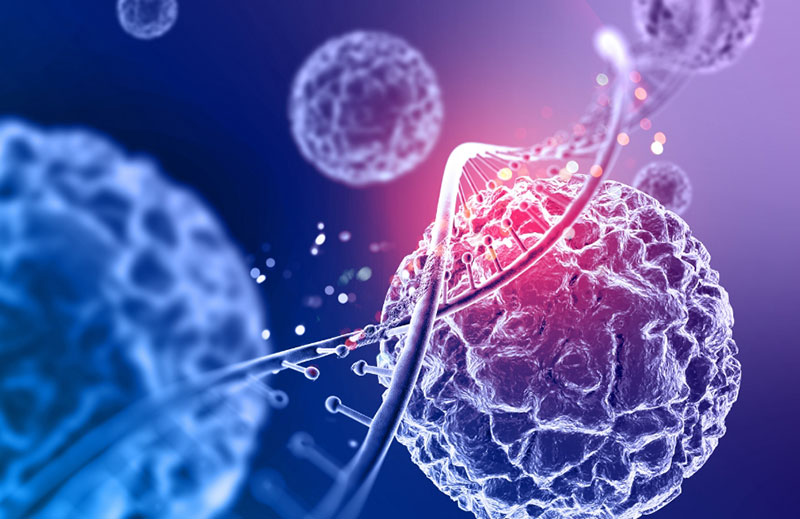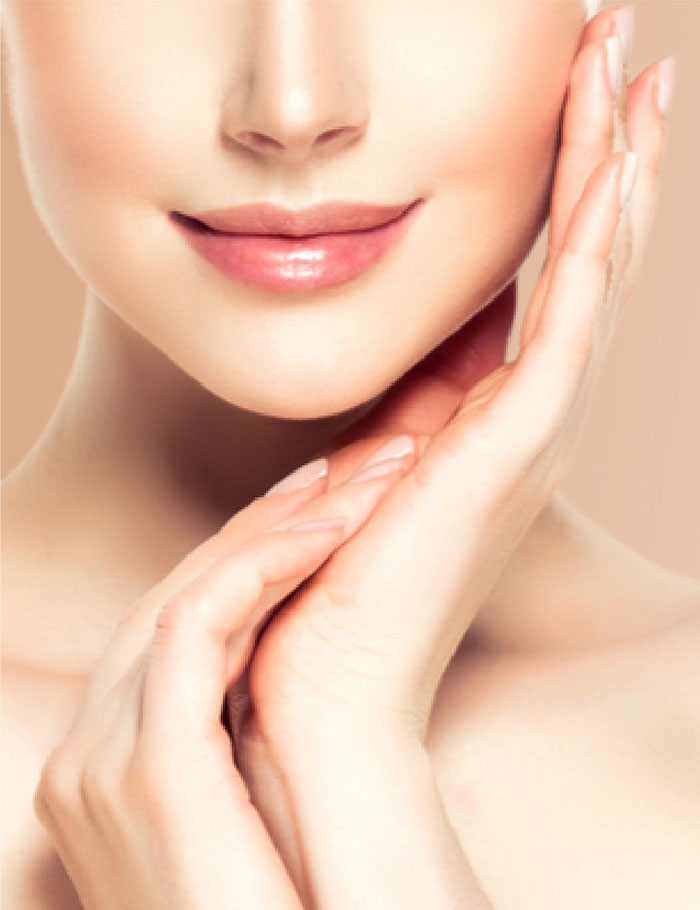 Stem cells are a generic term for rare cells that have the unique ability to self-renew and multiply. It repairs damaged tissues and replenish aging tissues in the body. It is also being studied for various medical applications such as treatment of intractable diseases, health promotion, and anti-aging medicine.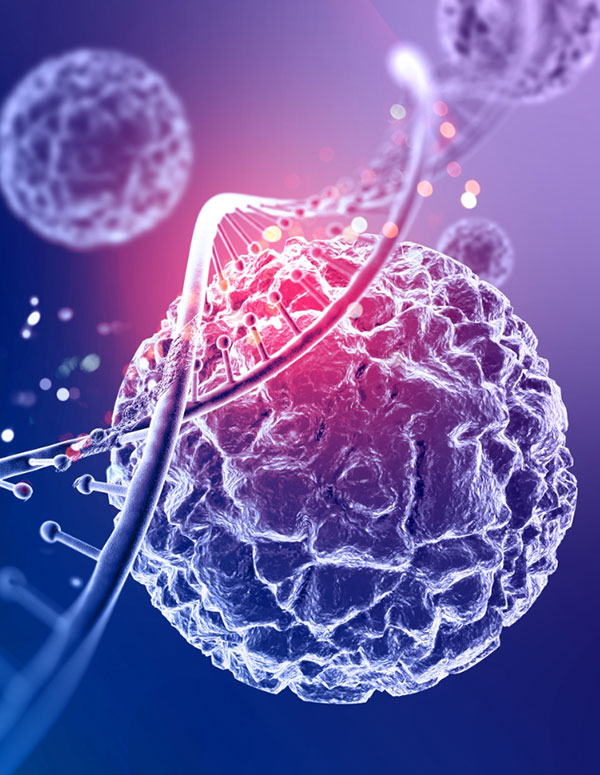 Self-renewal ability

The ability to replicate cells that have the exact same abilities as oneself.
Pluripotency

The ability to differentiate into a variety of cells that make up the body, including the bone, the muscles, the skin, hair follicles, blood vessels, the nerves, the liver, and the pancreas.
What are adipose tissue-derived stem cells?
Adipose tissue-derived stem cells are stem cells that are found in very small amounts in the adipose tissue. They are completely different from the adipocytes that makeup subcutaneous fat. It is a type of stem cells that exist naturally in the body, called mesenchymal stem cells, and have very unique properties. They are promising stem cells with high potential for regenerative medicine, as it has been proven for its therapeutic effects on various diseases.
Ability to regulate abnormalities in immunity and inflammation and return them to normal (immunomodulatory effect)
Ability to gather at the damaged parts of the tissue (homing effect)
Ability to secrete a variety of functional substances and act on neighboring cells (paracrine effect)
Ability to isolate stem cells from small amounts of subcutaneous fat
A larger number of stem cells can be collected compared to other stem cell types
No need for genetic engineering and it unlikely leads to carcinogenesis
Stem cell therapy procedures
Stem cell therapy involves collecting adipose tissue from your abdomen, separating the stem cells from the tissue, culturing them and returning them to the body.
Collecting adipose tissue from the abdomen

A small amount of adipose tissue is collected from the subcutaneous fat of the abdomen. It is collected by a specialist using liposuction through a very small incision at the navel area, so the scar is hardly noticeable.

Stem cell culture

Adipose tissue-derived stem cells are isolated and cultured in a Cell Processing Facility (CPF) under strict control. The culture period is approximately five weeks to ensure the number of cells needed for the initial treatment.
The stem cells are then cryopreserved and the second and subsequent stem cell administrations can be performed in a two-week period.

Administering stem cells

Adipose tissue-derived stem cells are administered by intravenous drip or local injection, depending on the purpose of treatment. The procedure is performed by a physician who specializes in regenerative medicine under a safe and controlled protocol in compliance with the Plans for the Provision of Regenerative Medicine.
Reported cases of treatment with adipose tissue-derived stem cells
Basic and clinical studies in Japan and abroad have reported the efficacy of adipose tissue-derived stem cells for various diseases.
We have obtained the code of the plans for the provisions of intravenous infusion treatment for menopausal syndrome and chronic pain,
in addition to local injection treatment for age-related changes on the face.
Cerebral infarction
Brain contusion
Spinal cord injury
Multiple sclerosis
Hypoxic-ischemic encephalopathy
Parkinson's disease
Alzheimer-type dementia
Amyotrophic lateral sclerosis(ALS)
Polio(poliomyelitis)
Peripheral nerve disorder
Chronic pain
Gonarthrosis
Tendon injury
Arthritis
Intractable bone fracture
Palmoplantar pustulosis
Atopic dermatitis
Acne scar
Vitiligo
Androgenetic alopecia(AGA)
Other Alopecia
Myocardial infarction, Angina pectoris
Arteriosclerosis
Peripheral Arterial Disease
Diabetes mellitus
Chronic kidney disease
Liver disease(Hepatitis, Hepatic sclerosis, hepatic impairment)
Primary biliary cirrhosis
Emphysema
Pulmonary fibrosis
Chronic obstructive pulmonary disease
Autoimmune diseases(rheumatoid arthritis, systemic lupus erythematosus, etc.)
GVHD(Graft-Versus-Host Disease)
Female menopausal syndrome
Male menopausal syndrome
Prostatic hypertrophy
Erectile dysfunction
Urinary incontinence
Bone defects
Osteoporosis
Periodontal disease
Postoperative breast cancer(Breast reconstruction)
Breast augmentation
Anti-Aging Medicine(rejuvenation of the skin and blood vessels)
COVID-19 Infection
Sequelae after recovery from COVID-19 infection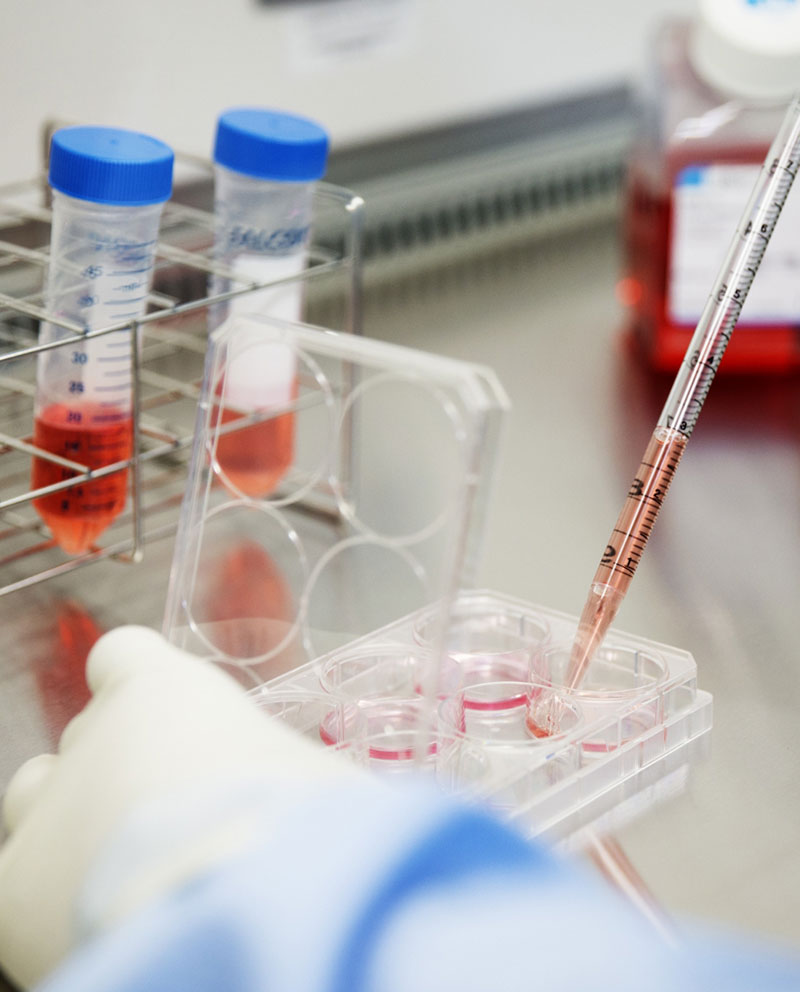 Immunotherapy
Immunity can be enhanced by administering various immune cells such as NK cells, T cells, and dendric cells that have been proliferated and activated by cell culture treatment.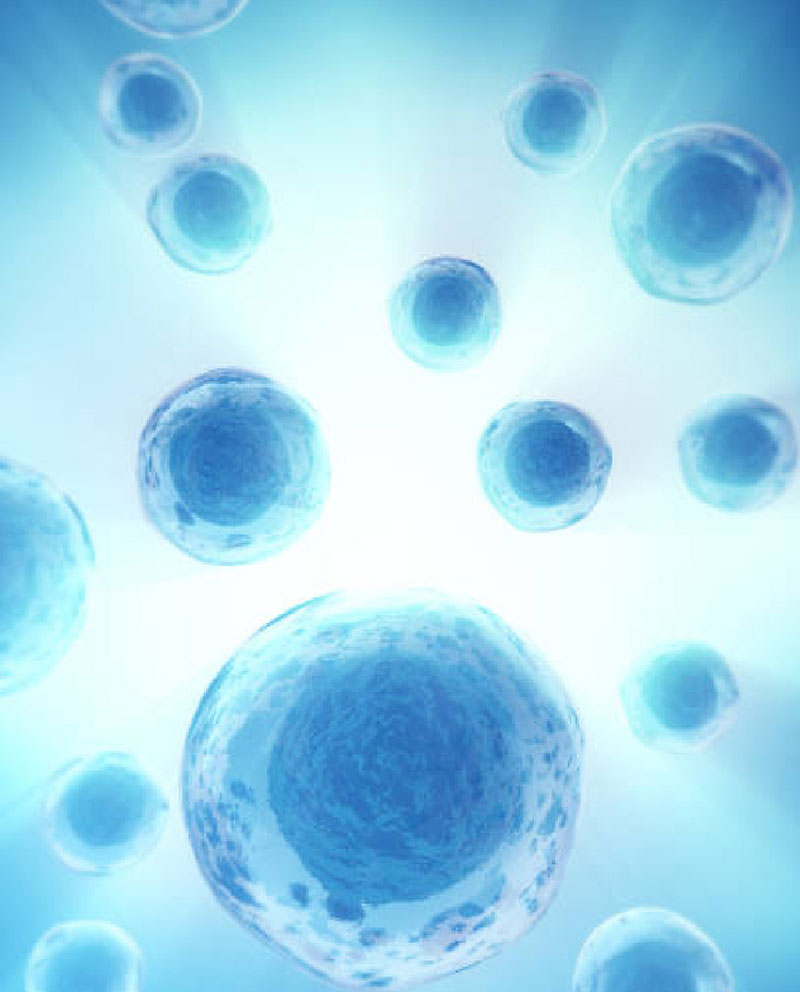 Stem Cell Culture Supernatant
Functional components such as various cytokines and exosomes secreted by stem cells are applied for tissue repair and anti-aging medicine.